Working with a service provider whom you potentially never meet can be daunting. Find out how and why I became an Edinburgh-based interpreter, translator and subtitler here.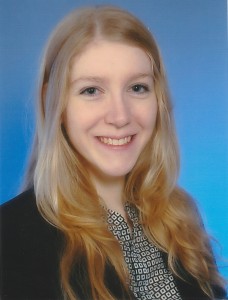 My mission
Language is a powerful tool to build rapport and strengthen relationships. Once you have decided to reach out to new a new market in a different country, it is therefore important to choose a reliable translator, interpreter or subtitler. Since I moved to Scotland in 2009, I have experienced my fair share language barriers and cultural differences in both professional situations and my personal life (we speak three languages at home). Helping people of different backgrounds connect is my passion and I would be thrilled to help you on your journey.
Professional Development
I grew up in Germany and completed my general education there. Then I moved to Edinburgh and graduated from a specialised MA (Hons) programme for Translation and Interpreting at Heriot-Watt University.
During my studies and after graduation, I further developed my multilingual communication skills working for an international bank. After gaining valuable translation experience in that sector, I decided to work as a full-time freelancer.
My focus lies on marketing-related translation and subtitling work in different sectors, from retail to HR and pharmaceutics, as well as Public Service Interpreting.
To further specialise, I have completed several training courses. You can find out more about them through the professional networking platform for translators ProZ.com.